Commercial Granite & BASALT paving
Granite Paving,
Basalt paving
Horizon sources the highest quality Basalt paving and Granite Paving.  Quarries and matched with the best factories to provide our clients the certainty of supply. All stone goes through a rigorous quality assurance process during the selection, manufacture and packing.
Granite is nearly always massive (lacking any internal structures), hard and tough, and therefore it has gained widespread use throughout human history, and more recently as a construction stone Basalt paving and Granite paving are natural,  classic, highly durable product that can be finished to individual requirements.
Granites can be predominantly white, pink, or gray in color, depending on their mineralogy. Basalt and granite paving offers a product range with very high technical properties.
One of the main strengths of granite paving  is that it can be supplied in everything from small sets to the larger paving units with a large range of colours and surface texture. Modules are predominantly cut from larger blocks providing the flexibility in module supply.

Granite paving can be supplied with a wide range of surface textures from the classic flamed surface, bushhammered granite, Honed Granite for interal use. Granite paving is suitable for a wide range of applications from home use to full commercial streetscape upgrade projects. Scroll down to see project examples. Horizon holds stocks of the more common sizes as below but we also supply made to order product as well, these include different colours, sizes thickness and finishes. Anything can be achieved you just need to ask! Your staff at Horizon have extensive knowledge of granite paving and can offer you the correct advise for any project with regards to your stone selection, the module size, what product to lay your paving  on, we can even assist with
cleaners
and 
sealers

 
for after market care for your stone . All products are environmentally responsible.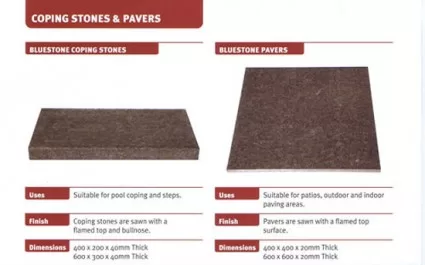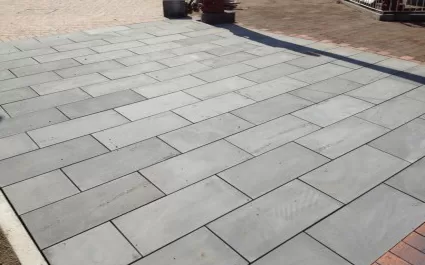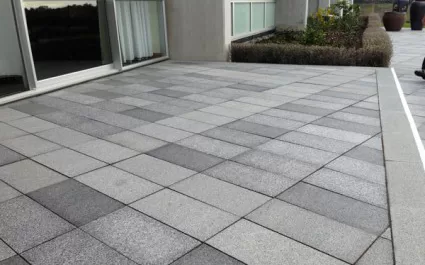 Grace Hospital a combination of granites