Each module is individually manufactured.
These can be made with a range of mix design and surface textures including Floated, Sandblasted, Honed or a full internal polish. Any shape or size up to 5 meters in length. For capping of existing concrete, structural Treads and Risers bolted to steel stringers or floating stairs. Choose from standard concrete or one of our bespoke design mixes. We use Peter Fell Colour if you want a special colour. Finishes: Wood Float, Honed, Honed & Polished [ internal use only] Sand blasted or acid itched.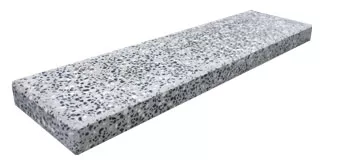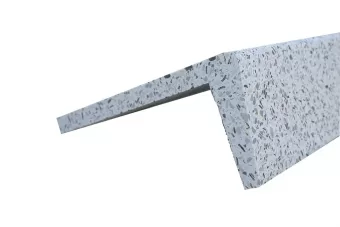 One part step Tread and Riser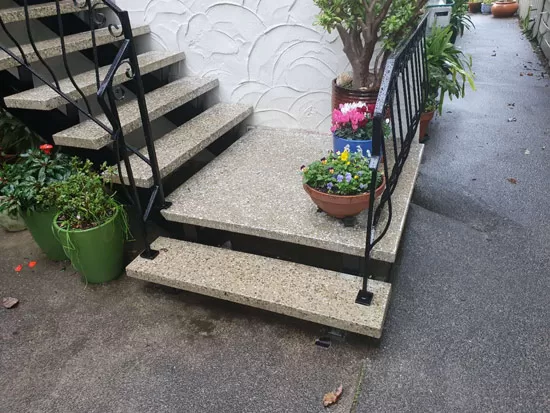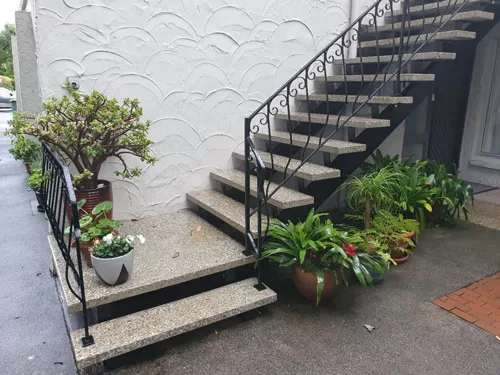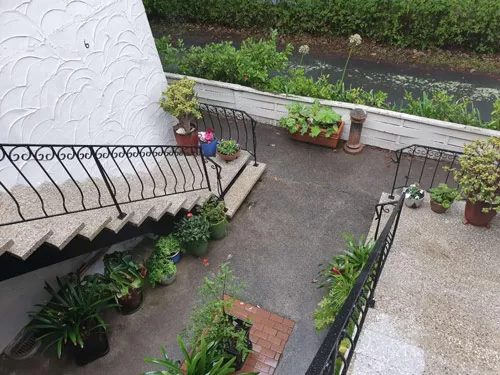 One part step Tread and Riser
Horizon manufactures a range of precast stair treads can range from high-volume stairs for high-rise buildings to one-off architectural projects.

We hand craft Bespoke Terrazzo & Precast Stair Treads to enhance your design.