Instarmac Flowpoint Alfred Street Auckland
Instarmac Flowpoint & Instarmac Probed
Installed in Alfred Street Auckland to fix the granite sets down in the bus laneway.
The project is a high volume bus lane running between two sections of Auckland University. The product being installed is 100*100*60mm granite sets. Product is being laid on 30mm bed of the Pro-Bed bedding compound and jointed with Instarmac Flowpoint.
The Instarmac product was selected due to its compliance with British Standards 7533 as well as its excellent technical properties such as the ability to traffic pavers jointed with Flowpoint after just 1 hour for predestrians and 4 hours for Vehicles
Contractor:- Peter Robinson Contracting
Paving Material:- Granite 100 * 100 * 60mm
Bedding Material:- Instarmac Probed
Jointing Material:- Instarmac Flowpoint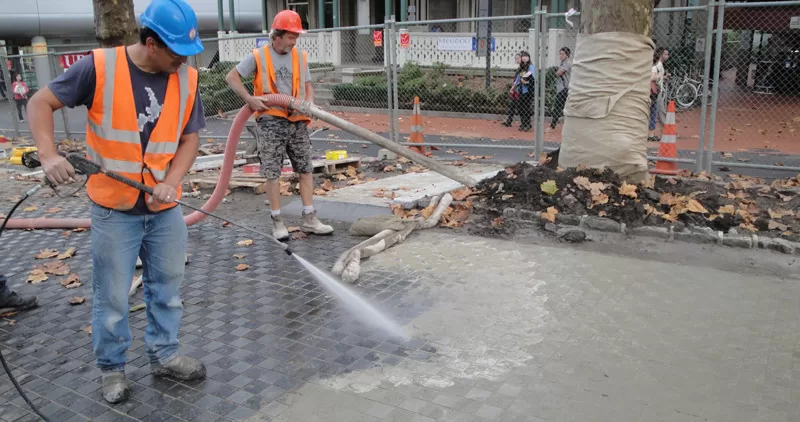 Down on Alfred Street Auckland the staff of Peter Robinson Contracting have experienced a new form of bedding and grouting.